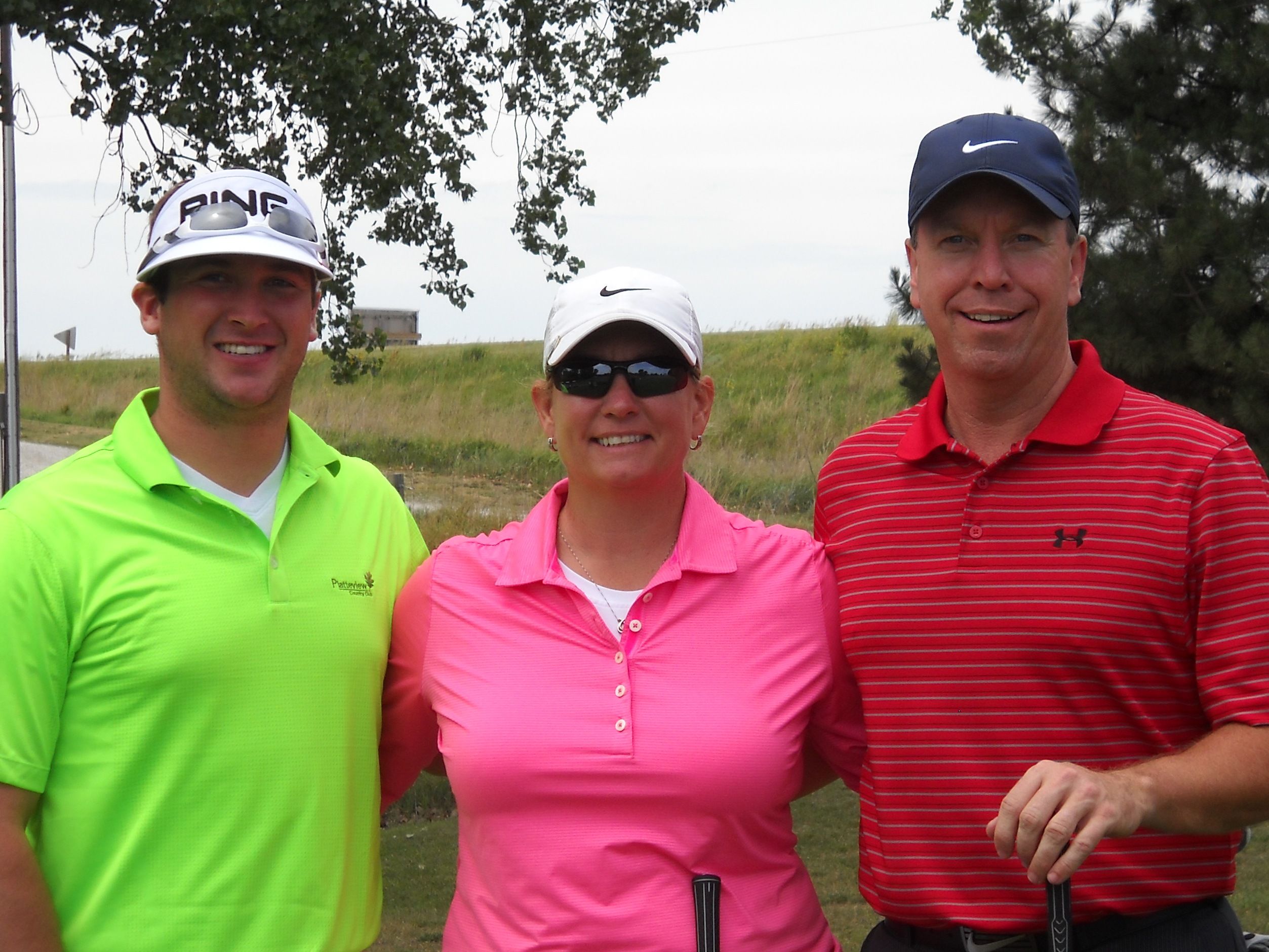 The Johnson County Hospital Foundation hosted its Annual Golf Tournament on June 3, at the Tecumseh Country Club. The three-person scramble consisted of 16 teams from the community and surrounding areas. The participants enjoyed 18 holes of golf, flag and raffle prizes, lunch and a barbeque dinner.
Golfers competed for prize money generated by their entry fees and more than $4,800 dollars that was donated by hospital vendors, local businesses and community members. At the end of the tournament the teams were divided into two flights. Josh Larrison, Shelly Liddick and Jeff Wallace with The Olson Group won first place in the first flight, with a score of 56. Beth Gobber, Abby Stempson and Scott Stempson (pictured) won first place in the second flight, with a score of 66. Each winning team was awarded $300.
"We cannot thank everyone enough for their generous support," said Mary Bossung, Johnson County Hospital Foundation Director. "We had a great turn out and hope to have a full tournament next year. At the end of the
day, more than $6,250 was raised, which will go toward funding a new emergency generator for Johnson County Hospital."
For more information on how you can contribute to the Johnson County Hospital Foundation, please contact Mary Bossung at 402-335-6366.