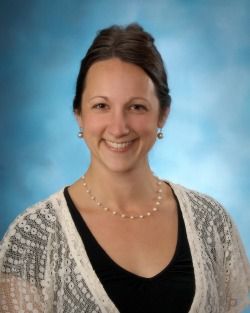 Tecumseh Family Health is welcoming a new doctor to the clinic. Dr. Nicole Turner will start seeing patients on Tuesday, July 5. Dr. Turner was born in Red Cloud, Nebraska, and grew up on her family farm south of Red Cloud, just one mile into Kansas. A farm girl at heart, she is looking forward to practicing medicine in a community similar to the one she grew up in.
Turner is a graduate of White Rock High School in Burr Oak, Kan. She attended college at the University of Kansas in Lawrence and went on to Northwestern University in Chicago for medical school, where she also completed a Master in Public Health degree.
For residency, Turner went further west. She attended the Santa Rosa Family Medicine Residency program in Santa Rosa, Calif., and then stayed on in Sonoma County for four years working at a Federally Qualified Health Center in Petaluma. During her time in California, Dr. Turner worked with the underserved populations of migrant workers and monolingual Spanish speaking families, which helped her become comfortable speaking Spanish with patients.
Family medicine is important to Turner because of the opportunity to practice the full scope of patient care while at the same time developing deep, meaningful patient relationships. "Early on in college I extensively shadowed a family physician in Belleville, Kan., Dr. Andy Walker. I watched him as he worked in the hospital, in the clinic, but also in his community. From that point on I have recognized that physicians can have a powerful role in their communities, and in Family Medicine specifically we are uniquely positioned to have a large impact on public health. That's what it's always been about for me," said Dr. Turner
Turner is interested in traditional and natural healing methods. For this reason she has been practicing acupuncture for five years, and is board certified by the American Board of Integrative and Holistic Medicine. "Things that were common sense to our grandparents but our modern society no longer values, nor teaches, such as using food, fresh air, and the outdoors in combination with modern medical advances is key in balancing a patient's medical needs." Turner explained.
Gardening is a great stress reliever for Turner. She also considers it her "gym" and creative outlet. She likes to can, grow her own herbs and learn ways to use them in natural remedies. She likes exploring traditional cooking and healing methods, and enjoys yoga, playing the piano and spending time outdoors with her family.
Dr. Turner is thrilled to be moving to Tecumseh with husband Jon, and their 15-month-old son, Eli. Jon, a Vicksburg, Miss., native, is looking forward to being able to hunt and fish.